♥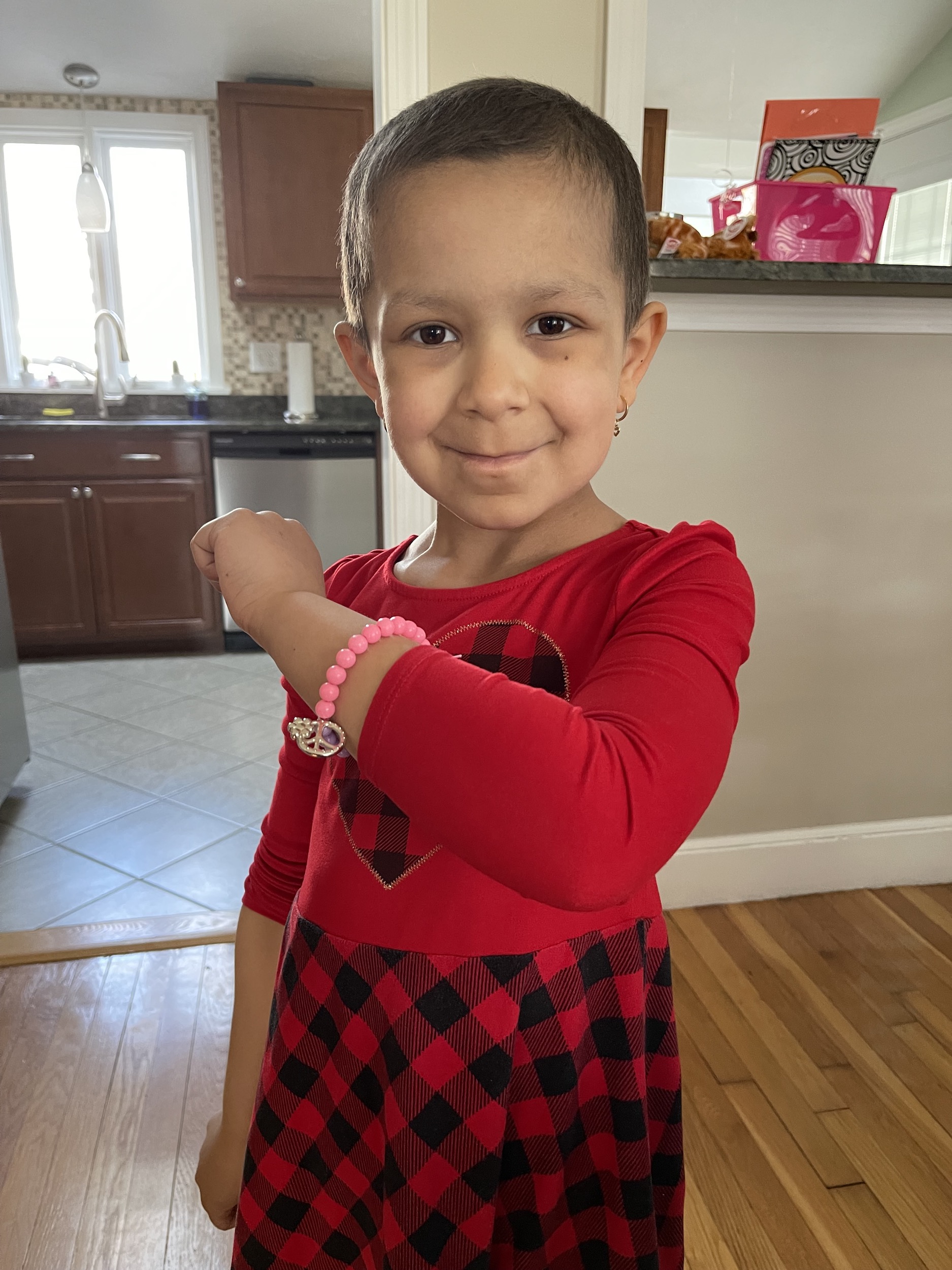 Mia Costa passed away peacefully on June 14, 2022 of Osteosarcoma when she was 6 1/2 years old. Diagnosed 18 months earlier, her disease was aggressive and treatment provided little to no relief. Mia also battled bilateral Retinoblastoma as early as 1 month of age which remained in remission throughout her life. Mia lived in Rockland, Massachusetts with her mom Colleen and dad Leandro.
To say that Mia was the happiest little girl in the world is an understatement. She cherished every minute with her family. Her zest for life was infectious as was her laugh. She was always determined to live her best life. She loved outdoor adventures with her Mom and Dad and her dog Maple just as much as the time she spent at home with them. She loved to sing and dance, especially with her Mom. Mia was artistic and a very fast learner. She loved arts and crafts and was a wiz when it came to mastering the many levels of Super Mario with her Mom and Dad.
Her family will forever strive to honor her memory by living life to the fullest just as Mia did. We take comfort in knowing that Mia is in Heaven in the arms of her loving Grammy, "Gigi" Sally Kelly.
♥